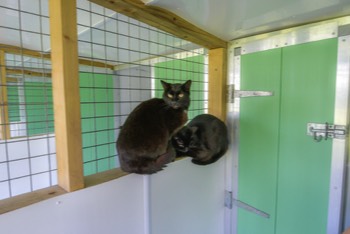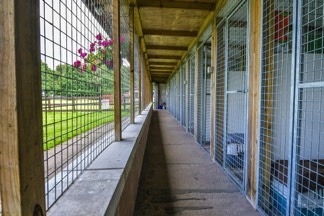 We have many years of experience working with cats, we understand that they love their home comforts. That's why we've made our cattery as comfortable as possible, our boarders feel right at home here at Coppice.

Our Cat Cabins all have inside area plus individual access to the outside and fresh air.
They all overlook the owners garden area and are lined with newspaper, have bowls, beds and litter trays. All cabins are thermostatically heating controlled and lit.
We welcome all breeds of cats.

So if you're around the Warwickshire area, and are looking for great care for your cat from a fully licensed and insured company, then please don't hesitate to give us a call.